disclaimers
Sweet 15 (:
EMAIL: x3-shop-@hotmail.com
101% scam free (:
Online Users
T&C
#1 Do not send in your order forms if you are not certain that you will make a purchase with me!
#2. All items are
brand new
, unless otherwise stated.
#3. Please do not go mia-ing even if you are no longer interested in my item, do inform me.
#4. Items cannot be refunded or exchanged.
#5. STRICTLY MEETUPS,
ONLY
, as all items are instocks.
#6. Prices are
negotiable
, name your price reasonably. (:
#7. Swaps are welcome if i am interested in your stuff too.(:
( additional $3 if you initial the swap )
#8. Colour & quality of the photos posted may be diff. due to lightings.
#9. Clear all doubs beoe purchasing.
#10. No DEAD Buyers and NO going MIA.
#11. NO backing out once order is confirm otherwise buyer will be blacklisted.
#12. No asking for refunds after paying me.
#13. Please check the item on the spot before you leave.
( Don't come back to me and say theres a defect days after that, i'll not be responsible for it ).
#14. I reserve the rights to ammend any T&Cs at any point in time.
#15. I'm still schooling, give me a 2 days ( max ) to reply your mail.
#16. All payments are to be made in $SGD.
MEETUPs
- Only to MY convenience :D
- Only mrt stations.
- as for those later comers,
~ Every 10mins + SGD $1.
FOC
queenstown mrt.

As for other places, can be further discussed,
however, with a transport fee.



tagboard

ENQURIES ONLY!

Please see before tagging,
ads here would be removed, & ban,
if you didn't apologise.

ShoutMix chat widget
AD HERE ONLY

Spam for all you want.






ORDER FORM.

EMAIL TO: x3-shop-@hotmail.com
Name:
HP no.:
Email:
Mode of collection/payment: Meetup @

Item#1:

Item#2:

Total Amount:



links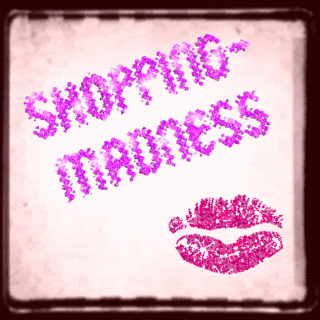 nanideska
exclusive-x3
lov3shopping
closetof-instocks
coke-lesale
bellezza-modo
perfect-steps
herzeru
spark-iss
x3shopping-lovee
cowcraze
fashionista-ash
happy-shoppe
fastandsweet
babyaiinii
shoppiiinggiiirlz
mostlyinstocks-cheap
summerrainfalls
yummydeals
fashionista-y
fattybowbow
shopwith-js
little-lovehut
s-howandsell
instocksf-orsale
secret-boutique
lepetite-boutique
-
-
-
-
-
-
-
-
-
-




archives

July 2010
October 2010
January 2011



credits

This layout is brought you by Joyce. Resources from here and here. Please do not remove this section. Your honesty will be much appreciated.